Diamond Grille Security Screen Doors and Windows are made from tempered aluminium. This means that they are perfectly suited to the Australian climate, due to aluminium being corrosion resistant.
All of the Diamond Grille security products have the option of one-way-mesh. This type of mesh allows the residents of the home or business to see out through the door, but limits outsiders looking in. Reduced visibility is more of a deterrent for intruders.
Diamond Grille Security Screen Doors and Windows comply with Australian Standards. They also have the added benefit of half panels for added reinforcement.
There are a large selection of grille patterns and colours. Your security screen doors and windows are custom made to your specifications, so they blend seamlessly into the façade of your home or business.
For extra protection your Diamond Grille Security Doors can have a three-point safety lock fitted. Intruders will find it extremely difficult to break into your home when your door has three interlocking hinges.
Diamond Grille Security Screens for custom-made sliding doors have screws that face inside the door, allowing for a higher level of security, as intruders can't access them.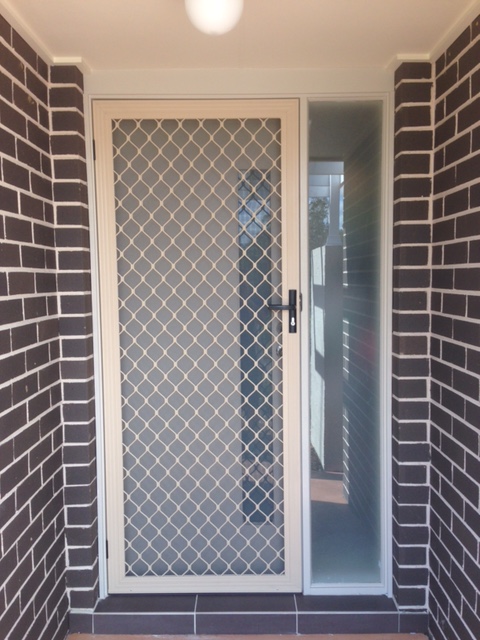 ABOUT US
We offer all the top brands in security screens and doors including Alu-Gard, Invisi-Gard, Diamond Grille, Alspec and Assa Abloy. Whatever your commercial or domestic needs we can supply the screens to suit.
OUR LOCATION
56 Ocean Beach Road, Woy Woy NSW 2256
Hours:
Mon-Thu: 7:30pm to 4:00pm
Friday: 7:30am to 3:30pm
Saturday: By appointment
Sunday: Closed