Invisi-Gard
Invisi-Gard provide a superior range of security doors and screens to protect your home or business. They combine high tensile marine grade stainless steel, which is pre-treated, then UV powder-coated for strength, style and durability. This is why Invisi-Gard's products are covered by a 15-year warranty.
The feature that has helped Invisi-Gard become so successful in the security industry is called the Pressure Retention and Isolation Method. What this means is Invisi-Gard's stainless steel security products are not fixed mechanically to their frame, instead they are clamped inside. By not using screws to fix the two together, thieves will have less chance of breaking in by unscrewing your security screen. There is also the added benefit of no corrosion caused from the contact of two different metals.
Invisi-Gard products maintain their condition over time, even with weathering and wear and tear, due to being pre-treated and powder coated. This means minimal maintenance for you. All that is necessary to keep them looking good in the long-term is a wash from time-to-time with warm soapy water.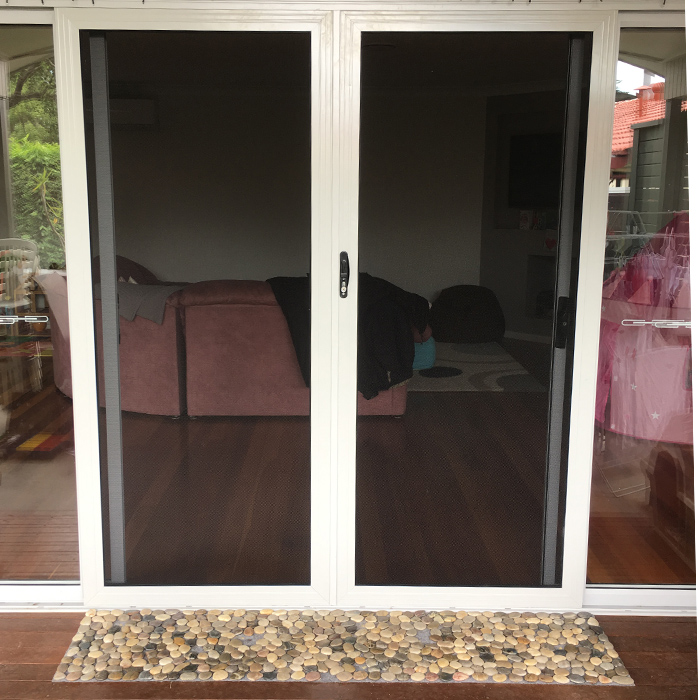 ABOUT US
We offer all the top brands in security screens and doors including Alu-Gard, Invisi-Gard, Diamond Grille, Alspec and Assa Abloy. Whatever your commercial or domestic needs we can supply the screens to suit.
OUR LOCATION
56 Ocean Beach Road, Woy Woy NSW 2256
Hours:
Mon-Thu: 7:30pm to 4:00pm
Friday: 7:30am to 3:30pm
Saturday: By appointment
Sunday: Closed